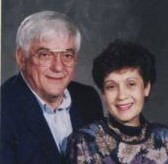 Leonard Parsons passed away at age 91 on February 18 th , 2021, in Post Falls, Idaho. He is survived by his wife of 70 years, Roseanna.
Leonard and Roseanna were married in Reno, Nevada, on Christmas day, 1950. She was 19 and he was 21. They joined Subud in 1959 in Fresno, California, and were made helpers. Bapak sent them to the Subud group in Los Angeles where they remained for 23 years. The Parsons have made their homes in Los Angeles, Santa Monica, Irvine, Ducor and Modesto, California.
---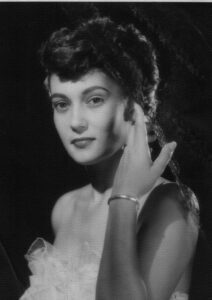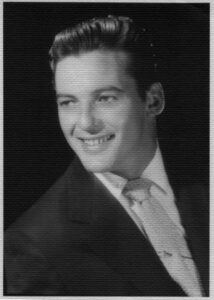 ---
In Los Angeles, Leonard worked for Carroll Shelby, as the production manager in the Cobra sports car program. After the Parsons retired, moving to Post Falls, Idaho, Leonard worked as a helicopter mechanic at the Pappy Boyenton airfield in Coeur d'Alene, Idaho.
Most of the above information is known by the brothers and sisters who were close to the Parsons but here's interesting information about the young Parsons that we never knew: Early – in his youth, in the early 50s, Leonard pursued an acting career. Marlboro chose him to be the "Marlboro Man" but he turned down the role. Apparently even the big bucks could not persuade him to allow his image to be associated with tobacco, even though he was a long time smoker. At that time, it was known that smoking was dangerous to your health. And Roseanna did some modeling for J.C. Penney; she modeled sports wear for a few years.
In Fresno, in the early 1959s, Leonard and Roseanna joined a group of people who were interested in spirituality. One of them found John Bennet's book; the group met once a week and they read the book to each other, waiting to be opened. Leonard had joined the Rosicrucians and, after a while, Roseanna did too. John Bennet's book – the Parsons got the book and they read it to each other. By that time, a lot of the people in the original group, which had numbered 50 or 60 had dropped out. They had decided to be opened and they told the Rosicrucians they were leaving. The Rosicrucians were very upset when they left as they were grooming Leonard to be one of their leaders or one of their main people.
Bapak had just left the U.S. in 1959 so they had to wait to be opened. Finally, in February 1960, the spiritual group in Fresno who wanted to join Subud sent the Parsons to San Francisco to hear the Latihan and to meet Subud members. Following that, San Francisco helpers came to Fresno and opened the probationing members. The Parsons had become close friends with Lonard and Irene James, the helpers who had performed the openings in Fresno.
In later years, Leonard and Roseanna each continued to do the Latihan so their souls could be in a better place.
In Remembrance of Leonard Parsons