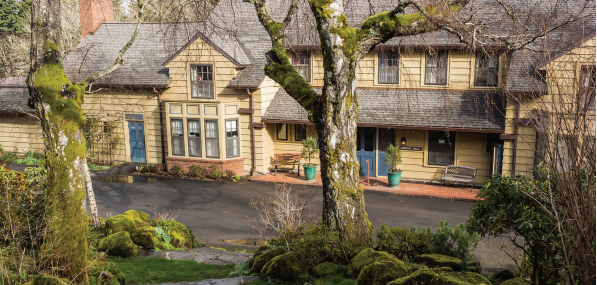 Can you support a Subud Member attending the 2022 Subud PNW Kedjiwaan event? 
Donations from members who can give more than their registration amount have always been a part of our annual Kedjiwaan Gathering at the Menucha Retreat and Conference center. It's allowed hundreds of members over the years to attend this weekend of renewal who didn't have the financial means to pay.
With the increase in charges from Menucha that the region has had to add to our minimal registration fee, the need is great this year.
4 Ways to donate to our Assistance Fund:
Add Donation when you register. There is a box at the bottom of your summary labeled "Assistance Fund" (see example). You can include your donation there. Just be sure to enter the amount before clicking Complete Registration button.
Add member to your own registration: If you are coming this year, and you know that there is someone who just can't afford to, you can gift them their registration by paying for their registration at the same time you register yourself.
Gift member their registration: If you can't come this year, due to your inability to travel, why not gift someone you know would love to be here by registering them and paying their way to this event. Just use the registration form to do so.
Donate directly to the Subud PNW Menucha Assistance Fund: If you can't attend but don't know of anyone to support, you can contribute directly to our Assistance Fund. Please click this link to be taken to the Donate Page for Subud PNW where you can either pay by PayPal or by sending a check directly to our Subud PNW regional Chair Sherwin O'Bar.
Can you support a Subud Member attending the 2022 Subud PNW Kedjiwaan event?