Longtime Subud Greater Seattle member (& Local Helper and Rental Agent) Paul Nelson is celebrating his literary non-profit organization's 25th anniversary in December with the release of his first book of transcribed interviews: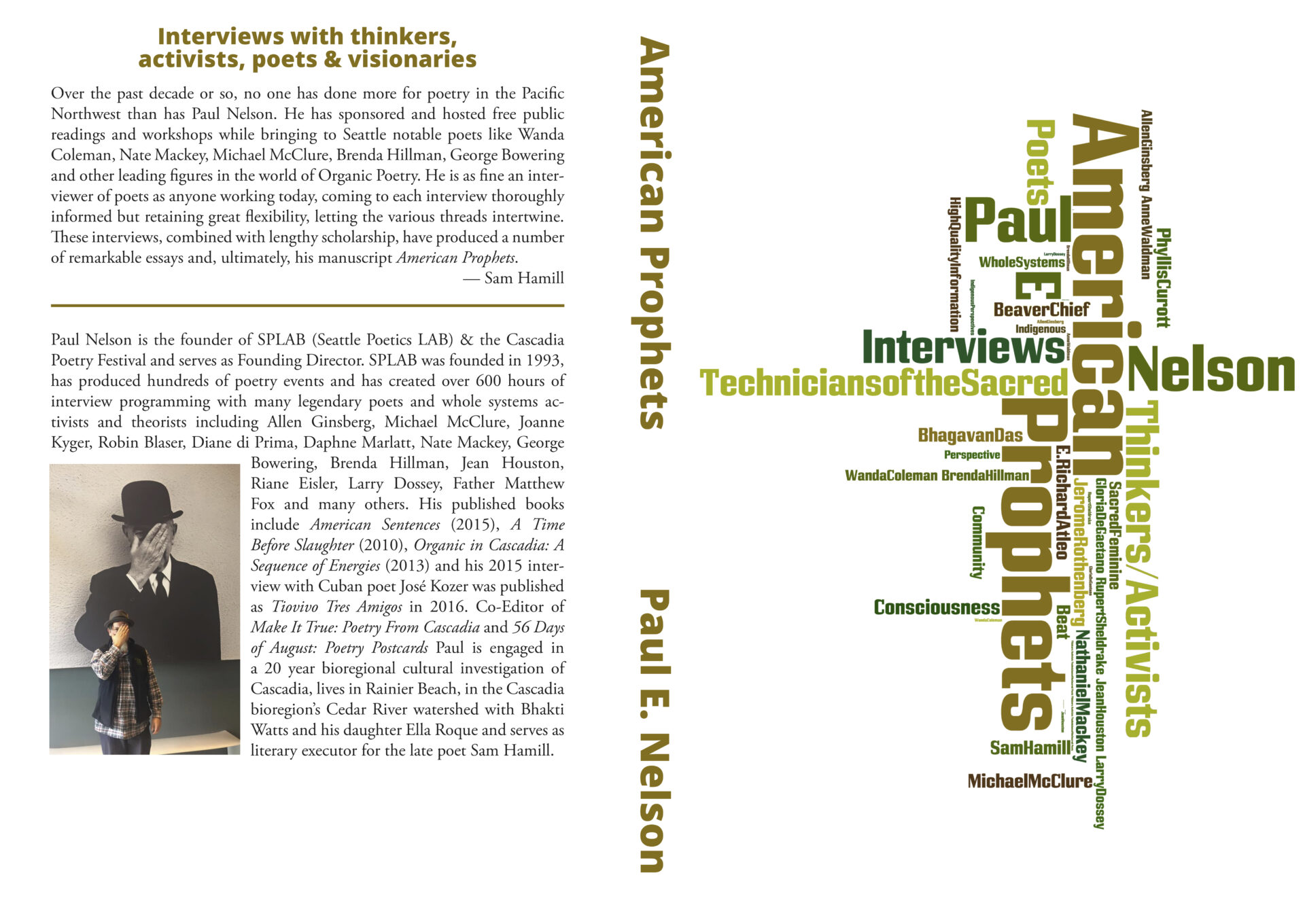 Paul started SPLAB in 1993 to syndicate a weekly public affairs radio program and recently donated historical reel-to-reel tapes and CDs to the White River Valley Museum in Auburn, Washington. The book American Prophets features interviews with with thinkers, activists, poets and visionaries conducted by Nelson. It features: Thinkers/Activists Gloria DeGaetano, Rupert Sheldrake, Jean Houston, and Larry Dossey; Poets Jerome Rothenberg, Allen Ginsberg, Anne Waldman, Sam Hamill, Michael McClure, Wanda Coleman, Brenda Hillman, and Nathaniel Mackey; Technicians of the Sacred Phyllis Curott, Bhagavan Das, E. Richard Atleo, and Beaver Chief.
SPLAB is offering supporters a chance to pre-purchase the book via Paypal contributions to the non-profit organization: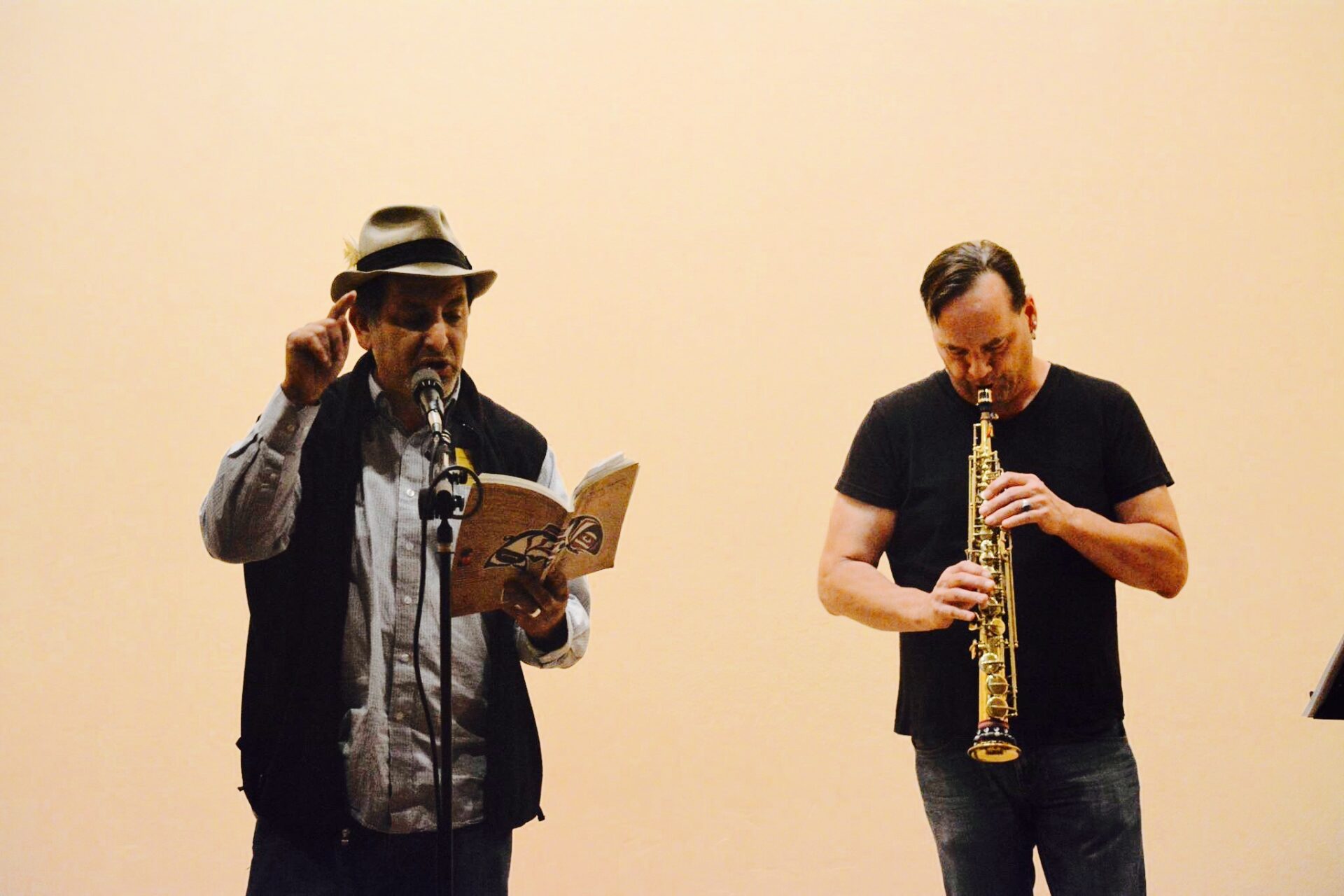 To pre-order a book, or make a contribution to SPLAB:
Find more information on the project at American Prophets and at Paul's website: www.PaulENelson.com
SPLAB has produced over 600 hours of interviews, hundreds of poetry events and the Cascadia Poetry Festival, which will be staged again in Anacortes, Washington, May 9-12, 2019.