The 29th edition of Menucha concluded yesterday near Corbett, Oregon, in the beautiful Columbia Gorge country. It did not rain the whole weekend and there were sunny skies and incredible views of the gorge to be had all weekend long.
Again Rachman Cantrell captured many fine shots at the event. CLICK HERE
There was, as always, testing, including some questions brought back from the recent World Congress in Freiburg, Germany: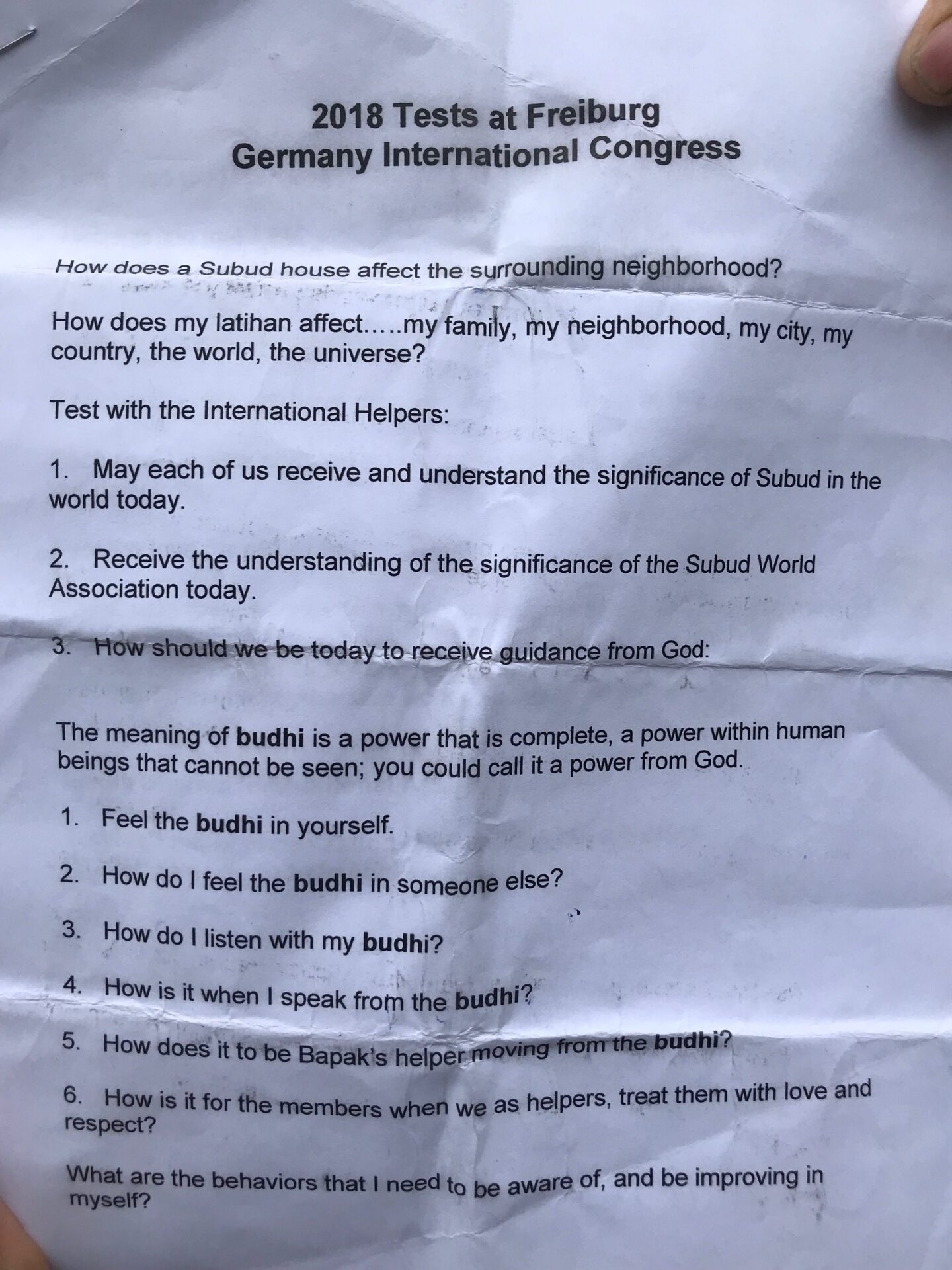 You may want to ask Sebastian Tedrow what his gut-punch of a test was on Saturday morning after Latihan. Powerful.
Next year will be Menucha's 30th. There was a consensus in the closing circle that being there the whole weekend was optimal. Consider that. Consider sponsoring a Subud member who can't afford to attend so all who care to may have an experience of this transformational weekend.
Menucha 2018 in the Books