IN SUPPORT OF FAYRA TEETERS – COME ONE AND ALL!
As noted in the missive below, this will be the last season of Masque Alfresco's performances in the parks. The following is from Fayra Teeters, that some of you may not have seen. If you are able, and have any inclination, let's show up en masse in a show of support for a fabulous send off!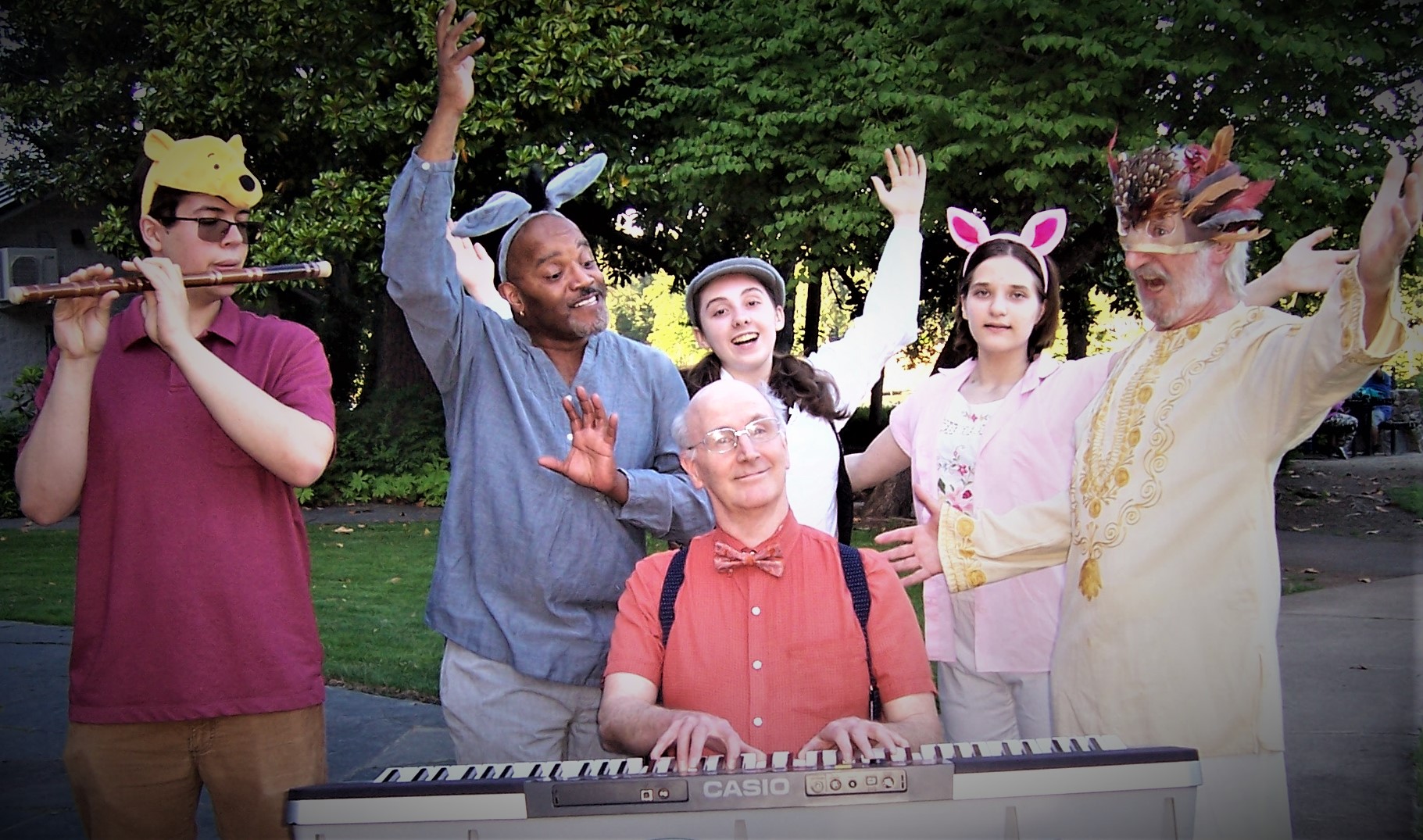 Subud Portland Friends:
It is with a proud, yet heavy, heart that I announce the Final Season of Masque Alfresco – and probably my very last Acting/Directing project.
Why, you may be asking?  I turn 75 this summer – time to retire.  Everyone in my company has "moved on" – so, no one to pass the torch to.
So, come out to celebrate with me & the current company members – 21 years of FREE plays in Portland Area parks
Masque Alfresco presents:

Winnie the Pooh and Lao-Tzu Too

A musical fantasy mash-up of Pooh Bear stories and Chinese Taoist Folktales

Adapted/Directed by Fayra Teeters

Musical Direction by Albert Palmeter
Performing Fridays, Saturdays, Sundays @ 7:00 pm

Beaverton Library Lawn –

12375 SW 5th Ave. & Hall Blvd.

July 22, 23, 24, 29, 30, 31

and

George Rogers Park Iron Foundry, Lake Oswego

(lower area of park bordering the river)

August 5, 6, 7, 12, 13, 14, 19, 20, 21

Cast:

Michael Koach as Pooh Bear, musician, the healing Pea, and the Mole

Kerry Kehoe as Lao-Tzu and Owl

Kenneth Dembo as Eeyore, Confucius, and the Foolish Lion

Fayra Teeters as Rabbit, Chinese Grandmothers, and the Snail

Amanda Friedly as Christopher Robin and Sheng, the Dragon-boy

Sara Beth Friedly as Piglet, the sickly girl, and the Bird

Nirel as Webmaster!
Although Masque Alfresco has always been Family-Friendly, this show is by no means "Children's Theatre".  As we say in our final song: "We're portraying deeper sense, so please don't take Offense!"
This hour-long play is infused with Taoist philosophy, commedia dell'arte slapstick schtick, colorful characters, plus 6 original songs!
Be sure to bring lawn chairs, blankets, picnics, leashed pets, children & your funny bones!
Fayra Teeters, Artistic Director, Masque Alfresco
www.masquealfresco-redirect.xyz
---
LETTER FROM OUR REGIONAL CHAIR
Hello Sisters & Brothers,
I hope you are enjoying the long , warm (hot!!) days of summer. Tamara and I just returned from two love-filled weeks on the east coast with children and grandchildren.
SPNW news of interest:
First off, I express my deep gratitude to Sherwin and Nirel for the significant and reliable support they give me…thank you very much!!
In early-August we are required to place a significant down-payment for the Menucha kedjiwaan retreat to be held in November (exciting news!!). Current plans have us reserving accommodations for 65 people. In the near future we'll work with dear Alexandra TerHorst to set up the online registration page. The last I heard, about a dozen and a half people said they are planning to attend.
The SPNW Board is dealing with a significant increase in the cost of insurance: over the coming year we will explore opportunities to reduce this.
Subud USA is going ahead with the Amani-Twin Oaks project. This has the potential to be a major benefit to members, if the project management infrastructure is set up for long-term sustainability (I've made a couple of suggestions to facilitate this). On July 16 the SUSA Board, of which I'm a member as regional chair, approved implementing the project. I voted "yes", in accordance with the majority of the 19 SPNW members who voted (either via the survey monkey I sent to you, of directly via emails to me), 75% of which were in favor of the project. Ahead of the vote We held a long meeting for SPNW members who had questions/concerns about the project ahead of the vote, SUSA Vice-Chair Philip Lindstrom and also Matthew Clark were on hand to answer questions.
As always, please let me know of any questions/comments, and suggestions for how I can do a better job of serving you.
Yours in Subud,
Latham
---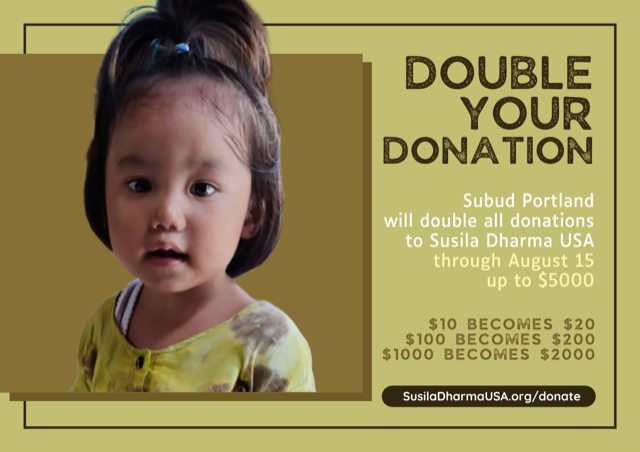 ---
STAY TUNED FOR ZOOM SOCIALS COMING SOON…TO BE ANNOUNCED!
---
OUR NORTHWEST REGION SEEKS YOUR SUPPORT!
Needed: Regional Treasurer – Subud Pacific Northwest is seeking a treasurer for the region. Many Blessings and Much Gratitude to Sherwin Obar for his decades of contribution as Regional treasurer! Sherwin has recently retired – congratulations! – and would like to finally be… SO, again, if you are able and have any inclination, it is a wonderful way to contribute to the region and to Subud!
Vice Chair – There is also a leadership seat available for the region. Vice chair is an important and critical role to help with all things regional. The ideal candidate will have a positive can-do attitude, but does not need any prior experience in this capacity. Plus, you get to work with Latham Stack and the lovely Dewan of the region. This position will be tested in; and is a two year commitment.
NOTE: We will keep these announcements up until they are filled.
Current events July 29, 2022