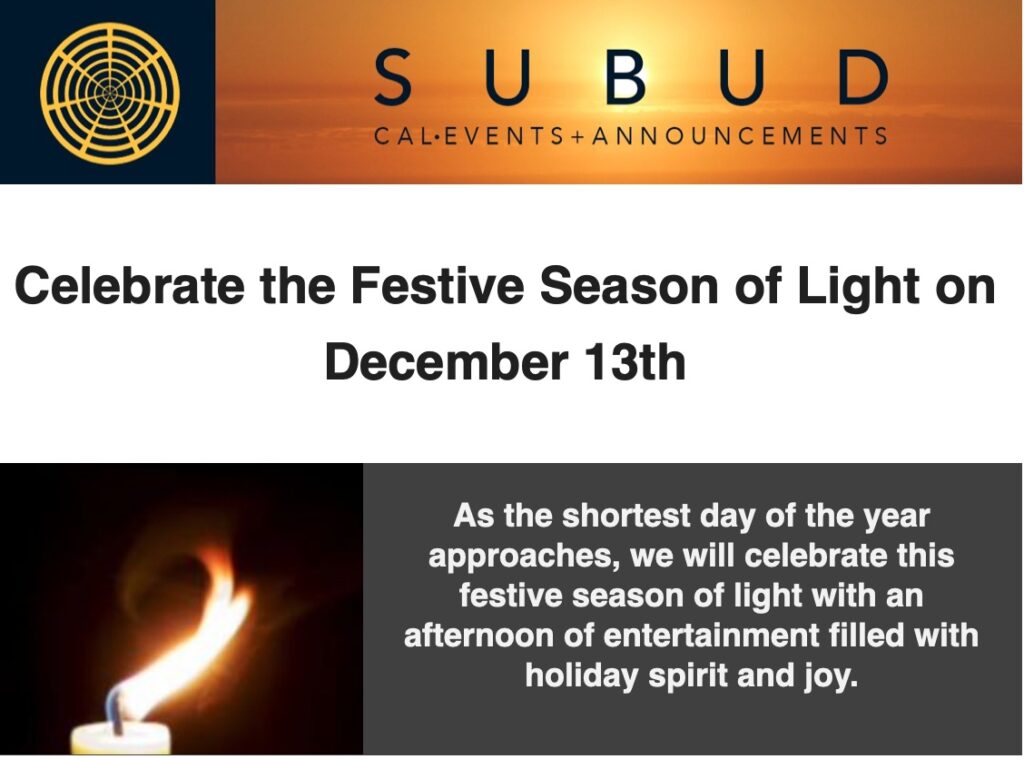 Subud California invites you to join them for music, poetry and stories by Harlan Gleeson, David Zasloff, Lilianna & Anthony Parker, Latifah Taormina, Cary Lowney, Howard Richman & Cherie Valaray, Paul Nelson, Benedict Herrman, Roz Crew and more!
When: Sunday, December 13, 4:00-5:30 pm PT (Zoom meeting will be opened at 3:30 pm).
How to Join: Please provide your name and email HERE. You will receive an invitation to the event a day before the event.
Feeling the glow? We invite you to be festive! For example. wear holiday attire, place twinkling lights or decorations near you, drink eggnog, create your own Zoom background (for tips, go HERE). During the open Zoom Chat following the performances, members can be spotlighted to show their festive or fun setting.
We can't wait to see you there!
Your hosts,
Halimah Collingwood, Haryanti Jones, Elizabeth Trudell
Subud California Festive Season of Light