It's Menucha Week! Useful tips for preparing…
Menucha Conference and Retreat Center
38711 Historic Columbia River Highway, Corbett, OR 97019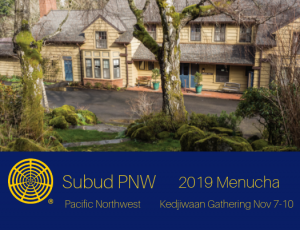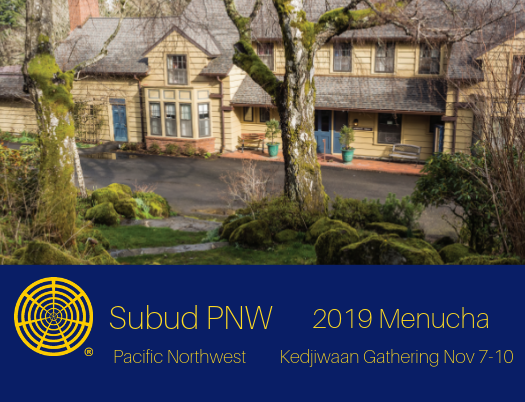 Check-in begins at 4 pm on Thursday, November 8 in Wright Hall (the main building, which is pictured above; you must check in with us prior to going to your room). Please be aware you will not have access to your accommodations until 4 pm. If you are arriving in Portland earlier in the day, we suggest that you enjoy the sights and sounds of the beautiful Columbia River Gorge area until check-in time. Dinner (family style buffet) will begin at 7 p.m. on Thursday, followed by latihan at 9:00 o'clock. Get the complete 2019 weekend schedule here.
Late/Delayed Arrivals on Thursday or Friday: . Menucha is a remote location and there is no readily available food service once the kitchen closes at night, so if you are arriving after 7:45 pm on Thursday or 6:45 pm on Friday, you may need to have dinner before you arrive.
Directions to Menucha if you are arriving by: 
Auto: https://menucha.org/about-us/directions (it's DARK at night – use these directions so you don't get lost!)
Shuttle:  For shuttle services, please click here.https://menucha.org/programs/getting-here
Plane/Train:  You may want to take the Max train to the Gresham Transit Center and Uber/Lyft to Menucha from there. Plan your trip here
Where's my Room? (if you forgot your building, we'll remind you at check-in)
Check out/print this map of the grounds so you can find your building. Your building name and room number are also written on the back of your name badge, which you will pick up upon arrival in Wright Hall.
What to Bring
For those staying in Wright Hall and the Barn: if you did not order and pay for a linen package, please be sure you bring our own linens, pillow and towels.
Meals
Meals are served family style, which requires a few members of our group to volunteer to bring food to the table. Most of us have been doing this for years and enjoy the role, it is a great way to get to know others. So please consider helping us out at by volunteering to serve at a meal or two during the weekend. You can sign up at the registration table.
Dress 
Warm and casual. Hiking/waterproof shoes are a plus when moving around the campus in the rain. It can rain during this time of year, so layers – and an umbrella – might come in handy! At present, the weather is forecast to be partly cloudy with highs in the 50s and lows in the 30s. Check the current weather forecast here.
While you are at Menucha, be sure to check out the incredible wares crafted by your Subud sisters and brothers in the PNW Gift Shop!
Subud Portland is again conducting a MARVELOUS Silent Auction!   Bring your wallet and help them raise money to support the wonderful work of Susila Dharma USA.
Questions?
email us
Relax. Begin. See you at Menucha! Safe travels!