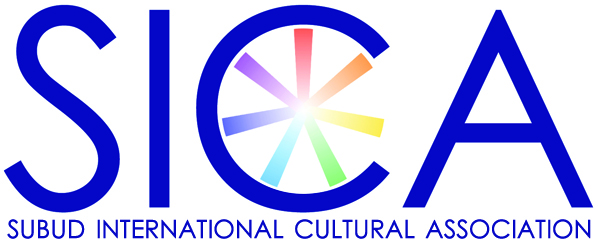 A fascinating discussion of the foundation of SICA came up on the SICA Facebook page yesterday:
Muhammad Isman Kanafsky:
From "Susila Budhi Dharma"
An excerpt from English renderings of Susila Budhi Dharma, originally
received as a high Javanese poem by the late R.M. Bapak Muhammad
Subuh Sumohadiwidjojo at Jogjakarta in l952 and later translated in
Bahasa Indonesia. The English is derived from the Indonesian version of
the text.
In this way you will soon become adept at doing work that is in tune with
your soul, and this will certainly make your life happy, for this skill will
grow from your human soul which will have brought to life your whole
inner feeling. As a result, my child, you will acquire a lasting interest in
your work and your achievements will not be disappointing.
This is the true meaning of culture, for its source is the human soul, and it
is received in an inner feeling that has awakened and become free from the
influence of its own subordinate powers. It is a culture filled continuously
with the life-force. That is why, when you reach this stage, the work you do
will be a means for your worship of God Almighty.
Seen from an ordinary, outer point of view, your work will appear no
different from ordinary work. In reality, however, there will be a very great
difference. For ordinary work and skill are acquired by learning from
someone else – or from a group – unable yet to determine whether or not
the work is in harmony with the one's identity. But the skill in work that
you will acquire in this way is of a quality which has its origin in the human
soul.
Later, therefore, in doing your work, you will act in harmony with yourself,
both inwardly and outwardly, and so you will certainly progress in your
work in a way which will correspond with the advances and changes of the
times you live in.
It is therefore hoped that you, my child, will not neglect these spiritual
exercises (latihan kejiwaan) for in reality they constitute a way which is
easy to follow, which does not require you to isolate yourself from others,
and which can bring you an enlightenment which will strengthen your soul.
Moreover, you will gain a great deal by this means and will easily achieve
those things which correspond to your true needs. Furthermore, in this
state – which cannot be comprehended by the thinking mind – you will
always be enveloped by the life force, with the result that you will easily find
the way, which will then be wide open to you, for understanding the true
significance of your own life.
Plainly then, the skill in work you will acquire as a result of these spiritual
exercises is truly a quality of genuine culture, for it is born and grows as a
result of the human jiwa becoming free from the influence of one's
subordinate or ancillary forces.
So for that reason this culture will neither destroy human knowledge, nor
close the way whereby man may worship God – for the truth is that it has
its origin in God and returns to God again.
Latifah Taormina:
Yes, what Matthew asked me directly was"What is the Meaning of SICA?" I will share my response, but it pales in comparison with the initiative Matthew has launched here in California re PUTTING IT INTO PRACTICE
— putting our latihan into practice. It's like a whole new wave of LIFE and hopefully it will spread faster than the fastest virus out there and get us all infected with how we can put our latihans into practice in our lives, in our work, in Subud and in the world. Thank you, Matthew. And so…..re my answer to Matthew's query. This is what I shared:
SICA stands for Subud International Cultural Association. How we describe
SICA to the general public is on our SICA website here;
http://www.subud-sica.org/index.php?hkat=2&ukat=1

The Indonesian word for culture is kebudayan. It comes from two words: budhi —as in Susila Budhi Dharma —that essence of the power of God that is within every human being — and daya or action. In other words it is the
action of the Power of God that we express in our lives. Bapak once said that this way: "Culture is the latihan of life." More of what Bapak said about culture is on the SICA website here: http://www.subud-
sica.org/index.php?hkat=4&ukat=9
Now culture, or kebudayaan, is a movement or an action of the budhi, or the inner nature of man, which in other words can be called the jiwa. So, in the olden days, when people used to sing or perform, what they did had the nature of a latihan. It had the effect of awakening the jiwa of those who listened to it. And what came out, what they did, was entirely received, something that they were moved to do from their jiwa, from within.

But this is not the situation today, because nowadays people attach more importance to their heart and mind, to their pleasure, than they do to their jiwa. So that today the culture which used to be a living culture is now a dead culture. In fact, people nowadays sing in order to sell what they sing. They pay attention merely to the heart and mind and to their own pleasure. So that, in fact, we human beings are now beaten by the animals. When animals are happy, when they feel joy, they demonstrate their closeness to their Creator by singing — (at this point, a nearby bird began to sing, and Bapak continued) — as for example, the birds.
The song of the bird is still a demonstration of its closeness to its jiwa. But that is not the case with us human beings. What has happened to us, what we have received in the latihan kejiwaan, is something that can bring us back to the place where we were, to the closeness of the jiwa, which we used to have in olden days.
This is why it is really necessary for us to awaken culture, or that culture should awaken again within us, the culture which truly originates in the human nature and represents humankind's worship of Almighty God."
— Wolfsburg, 1972
Ibu also spoke about culture and why Bapak set up the Subud International
Cultural Association, That's on the SICA site here: http://www.subud-
sica.org/index.php?hkat=4&ukat=10
A few things that I cannot forget are things Bapak said about SICA and
culture before he died. SICA was established at the Anugraha congress in
1983. Richard Engels of Germany and I were selected by Bapak to be its
first chair and vice-chair. We, along with the rest of the council, met with
Bapak every year between that time and his passing in 1987.
At one of those meetings, after a report of our activities from Richard, SDIA
started to make their report and Bapak stopped to go back to SICA. We
were all in his living room and I was not more than 8 feet from Bapak. And
he stood up as he was so excited by what he was seeing about the future of
SICA. I could see that he was telling about things he was actually seeing —
like watching someone watch a movie or TV show, but we couldn't we what
he was seeing. There is no recording of this. But he was talking about how
wide culture was and that through these different activities ' singing,
dancing, and on and on (not just the arts) one could worship God. And he
was excited because he was seeing that this is how people would come to
Subud in the future. And then he said that one day there would be a book,
and it would show that "Subud is very big and very wide and has every kind
of thing in it." And he then looked straight at me and said, "And SICA's job
is to make a film of this book. And Los Angeles is a good place for it." (I was
living in LA at the time.)
Unfortunately there were writers in the room who then started asking
about the book. I kinda felt they were trying to find out if maybe they would
be the ones to write the book. Bapak made it clear that it had not yet been
written. At one point, he looked at Richard and said Richard could write the book but it would have to be in English. Richard did write a book, but not in English. And I read part of it, but it didn't feel like "the book." But that's
me. But….the clue is the book is in English.
That's part of why I want to do this little film of that poem. To make a place
holder for SICA Films. It doesn't have to be that name, but it's the intention
behind it that matters— I think.
I really like the simplicity of Ibu's descriptions of SICA.
One is: "SICA is for activities that emerge from the development of the
human soul."
Another is this; "This is why Bapak made the decision to set up a Subud
wing called the Subud International Cultural Association, or SICA. Bapak
hoped that through SICA, Subud members who had a talent in a particular
field would create something truly new or different, something that would
touch other people, meaning people who are not in Subud, people outside
Subud.
So in this way, through SICA, we can provide proof to people who are not in
Subud. This is needed because we cannot explain Subud to other people
who are not opened, to people not in Subud. They cannot understand what
Subud is if they have not experienced the opening, or how the latihan fills
us.
So by creating something for other people, you may be able to demonstrate
something that without their being aware of it, may exert a positive
influence on people who are not in Subud. So we hope that Subud will
spread through SICA through activities that other people can see.
This is particularly hoped for from young members who have a lot of energy
– that they will generate something new that will also be a part of SICA's
activities."
The above bit from Ibu is my mojo for action. That's why I feel sad when we just do SICA things for Subud people . I feel we're suppose to put things out in the world.
One reason SICA activities tend to stay inside Subud may be that many are
shy to even say they are part of Subud. SD doesn't have Subud in its name.
SICA does. But I am not shy to say I'm in Subud or that SICA is the SUBUD
International Cultural Association. Maybe because I lived in Indonesian all
those years and Wisma Subud is over the entrance gate. Its a public place.
Everyone knew about Siubud. It wasn't anything we had to hide. We
weren't afraid of being considered a cult. And there were some who thought
that even there. We were grateful to be part of Subud.
One last bit….Salamah Pope once asked Bapak what the difference was
between Susila Dharma and SICA — as both have missions that go out into
the world. She said that Bapak told her that "we do Susila Dharma to
correct the mistakes of the past, and we do SICA to build a human future."
So that's our SICA tagline: "Working to nurture a human future through
art, culture, and creativity."
Like · Reply ·
Latifah Taormina:
Note: While Ibu and Bapak say that SICA is for activities that emerge from
the development of the human soul, SICA cannot make anyone's soul
develop. That's between you and God. What SICA can do is present, share,
celebrate, support, encourage, advance those activities. How do we
recognize those activities? I think one clue is that they are ALIVE.
Like · Reply ·
4 · 5 hrs
Remove
Leonard Dixon To quote someone other than Bapak:
"Receive and transmit!"
~ Peter Gabriel
Like · Reply ·
Latifah Taormina:
Bapak also said in those meetings that technology is also culture. He said
technology is born in the USA and then is cooked in Japan, and that then it
would come to Indonesia. He said that technology could work against
excessive nationalism in some countries and excessive religious fanaticism
in some countries. He said when nations can express their real culture as
nations, that would be the beginning of true welfare and peace and
prosperity for mankind. Bapak's prayer for all of us was that the latihan
would spread so that there could be real peace and tranquility and
prosperity for the life of humankind. he also said peace could not exists in
countries full of strong nationalism. He reminded us that Subud was
international in its outlook and practice. That we are all one race — the
human race.