THIS GATHERING HAS BEEN POSTPONED.
https://subudpnw.org/subud-regional-congress-postponed/
Subud Portland is hosting the Subud Pacific Northwest Regional Congress, at the
Portland Subud House, 3185 Regents Drive, Portland, OR 97212. Sunday, May 24, 2020, immediately following the 10:00 morning Latihan. (On Eid al-Fitr.)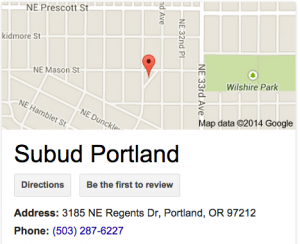 We will be electing a new committee, a new Chair and perhaps more important a new regional treasurer.  Sherwin O'Bar has held the position for 10 years and is retiring with this Congress.
Oswald Norton will be coordinating pretesting and details on how you can serve Subud are forthcoming.
Please come and support Subud PNW and give thanks to the O'Bars for their contributions to regional Subud culture over the years.
Subud Pacific Northwest Regional Congress POSTPONED