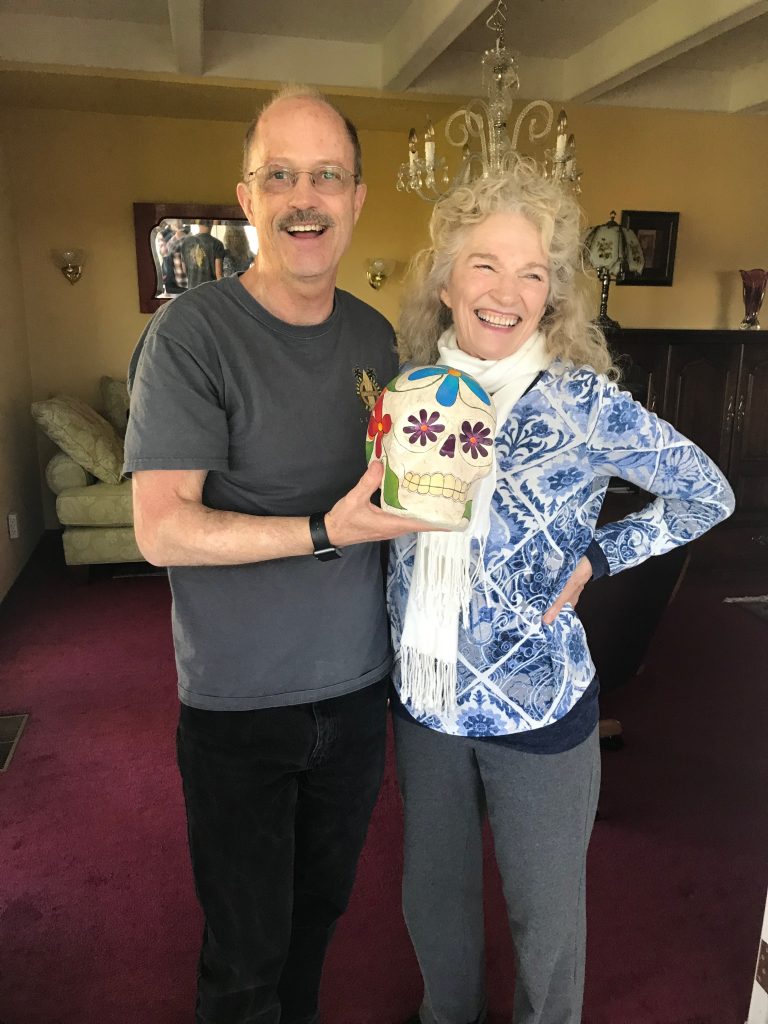 Your humble narrator had the good fortune to be in Portland to practice Latihan at the Subud House in the Rose City. We experienced a great Latihan and warm fellowship after, then accepted an offer to see the new Vancouver, WA, home of Subud power couple Philip Lindstrom and Alexandra Boyer. Recently relocated from California, they have become part of the Subud Portland group.
Philip has recently retired from his medical practice, though he works part-time to keep his skills current. He has recently taken on the position of Subud USA Vice-Chair and is busy helping ensure a great National Gathering in Albuquerque, New Mexico. Alexandra has finished seven years of continent-hopping as National Helper and has relocated her Mom to the Pacific Northwest in time for her 100th birthday!
Be sure to welcome them to the Pacific Northwest with kale, lessons on coffee-speak and raingear.
Subud Power Couple Relocates to PDX