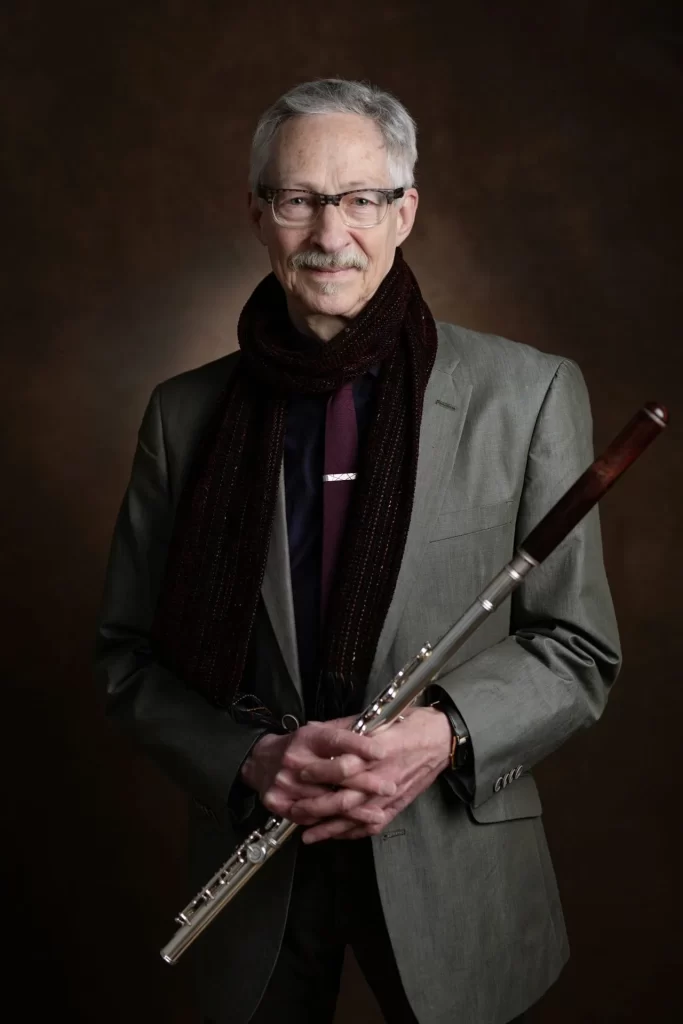 Jim O'Halloran is a long-time Subud member living in Seattle, WA and opened in 1994, almost 30 years ago. His wife, Lucinda O'Halloran, also a Subud member, helped to design a significant portion of Bradner Gardens in Seattle: www.seattle.gov/parks/find/parks/bradner-gardens-park which became to key factor leading to the O'Hallorans moving to Seattle in the first place! They purchased a home close to Bradner because they fell in love with the area!
Jim's music project encompasses the recording of 4-5 newly composed jazz pieces, largely received during Latihan:
1. 7even: a composition in 7/4 for alto flute, electric bass, drum set, tablas, cimbalom, and classical guitar.
2. The Other Birthday Waltz: a tune in 3/4 and triplet 4/4 for C flute, trombone, violin, electric bass, electric guitar, Hammond organ, drum set, talking drum; with an Afro-rock feel.
3. The Zipper Song: a tune for alto flute, trombone, violin, electric bass, piano, and drum set; with a hip-hop groove.
4. Larry! A composition for flute, electric guitar, electric bass, drum set, and congas with a rock/funk and salsa feel.
5. New song written for the 2023 Earshot Composition Competition, as yet untitled.
The recording will take place at Studio X in Seattle in mid-August 2023, overseen by Reed Ruddy, with music mastering by Haroun Serang, and the participation of the following international artists: Victor Little on Bass; D'Vonne Lewis on Drums; Andy Coe on guitar; Wes Dyring on viola; Nathan Vetter on trombone; Anil Prasad on tablas; Thione Diop on Talking Drum; Edsson Otero on congas; Michael Nicolella on classical guitar; and Marina Albero on cimbalom.
Jim's amazing band has been invited to highlight the 50 th Anniversary of Seattle's P-Patch Community Garden Program at Bradner Gardens (designed by Lucinda O'Halloran, noted above), with a two-hour live performance that will include Subud poet Paul Nelson, backed by percussion, bass, flute, violin, and trombone. Jim has performed for Bradner Gardens since 2004, so the event slated for late August marks his 19 th year at this park! Bradner Gardens events have always been free and open to the public, and Jim anticipates a generous amount of donations from hat-passing during the event.
Once the digital recording is mastered, it will be available on Spotify, Amazon, Apple, Facebook, jimohmusic.com (Jim's website), with a link posted on SICA-USA, Facebook. The sales price for the entire album will be $5.99, with individual tunes in the vicinity of $1.50 each.
Jim is also floating a Go-Fund-Me campaign on his website: www.jimohmusic.com.
Please visit his site to help finance the additional $6000 recording studio fees plus musician stipends.