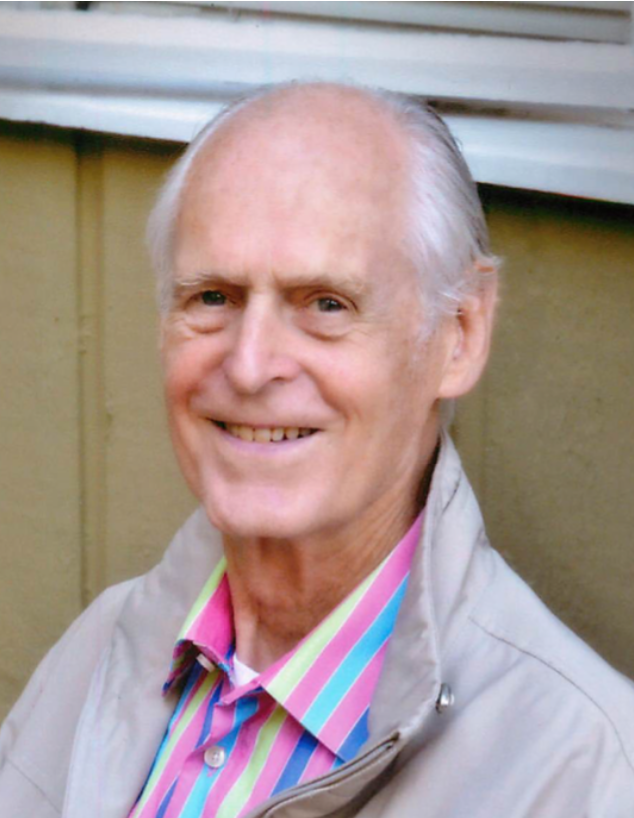 Hanafi von Hahn
July 2, 1929 – July 21, 2020
Hanafi von Hahn was born July 2, 1929 in Riga, Latvia to parents Joachim and Carola von Hahn (née von Koskull); his family were Baltic-Germans who had been based in Latvia for centuries. Hanafi was the eldest of seven children and for the first 10 years of his life he lived in the manor house of his family's 3000 hectare estate of Zawierz (Zaver'ye) in what is now Belarus.  He loved Zawierz and life in the country, but everything changed with the onset of war in 1939 when the family lost everything to escape the Russian Army.
The family first resettled in Poland. He attended boarding school, and then in 1945, at age 15, Hanafi was drafted into the German army. Although he was not involved in any combat operations, he was very affected by the horrors he witnessed and experienced during the war.  As the war ended, he was reunited with his family, and lived with them as refugees in Germany.
Hanafi's father, however, had a vision for a new life in Canada. In 1948, 19-year old Hanafi together with two cousins set off to far away British Columbia where he worked in the orchards of the Okanagan, as a logger and as a mechanic. Having passed the scrutiny of Canadian authorities, he was allowed to sponsor his parents and siblings to come to Canada. The costs were largely borne through his hard labor. 

At age 25 he started studies at the University of British Columbia where he ultimately completed a PhD in metallurgical engineering.  During this time he met, and in 1957 married, Larissa (née von Dehn), another Baltic-German immigrant who was from Estonia.  They had five children whom they raised in the big white house in Vancouver.
Throughout his life, Hanafi was always bolstered by his deep faith in God and his abiding love and loyalty for his family.  Hanafi's search for spirituality led him to the spiritual practice of Subud, which he and Larissa joined in 1962. For nearly 60 years Subud was an important part of his spiritual life and community. After the death of Larissa in 2004, it was through Subud that he met Italian-born Rohana Filippi. They fell in love, married in 2006 and shared the last 14 years together.

In his final days Hanafi was surrounded by what mattered most to him: his wife Rohana, his children and grandchildren, and by the spiritual practice of Subud.  He passed away peacefully on July 21, 2020 after a brief illness.

Hanafi is predeceased by his parents Joachim and Carola von Hahn, his first wife Larissa, brother Joachim and sister Marie.  He is survived by his wife, Rohana, children Raynard (Delia), Virginia, Erik (Celia), Julia (Scott), Phenice (Paul), his grandchildren Erik, Marie, Adena, Casey, Alina, Michelle, Ryan, Alyssa; his siblings, Philipp (Matilde), Erich (Angelika), Jakoba (Hubert), Cecil (Genevieve), sister-in-law June and his many nieces, nephews and extended family.

A funeral service and interment will be held in Ottawa, Ontario in August and a memorial service will be held in Vancouver later this year.
I have loved thee with an everlasting love: therefore with loving kindness have I drawn thee. (Jeremiah 31)
Bless the Lord, O my soul and all that is within me, bless his holy name (Psalm 103)
Hanafi von Hahn July 2, 1929 – July 21, 2020