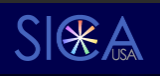 At our annual kedjiwaan retreat at the Menucha Retreat and Conference Center members of the SICA-USA board Lawrence Pevec, Kristiana Kalab and Fayra Teeters were present. They participated in many of our workshops and also asked that the following information be posted in all Subud Centers throughout our region.
SICA-USA is seeking members with interest in expanding the cultural wing of SUBUD.
If you want to work with a great team toward a strong mission, please let them know and they will start the process.
How do you want to participate in SICA-USA?
. Organization: Fundraising, Visioning, Join the Board . Activities: Event Planning, Blog Contributions . Archival Interviewing: Video, Photography, Sound . Grants: Dream Projects to expand the definition of culture . Donate monthly to SICA-USA . All of the above!
Please send your interest, including your name, your genius and talents, and any other feedback you want to communicate, to the email and/or address below:
MysticeEyeRosanaAtGmail.com
Rosana Schutte/SICA-USA 618 Conner Creet Drive Fishers, IN 46038
Join the SICA-USA Board of Directors!