Preparations are well underway for a fabulous 2017 Subud USA National Gathering, which will take place June 30 to July 4.
We are excited to welcome members from near and far to this idyllic location in the beautiful Maryland countryside. Best of all, Pearlstone is located just a stone's throw from Washington, DC and the Baltimore-Washington International Airport (BWI).
For the direct link to the Guide, click on the image below.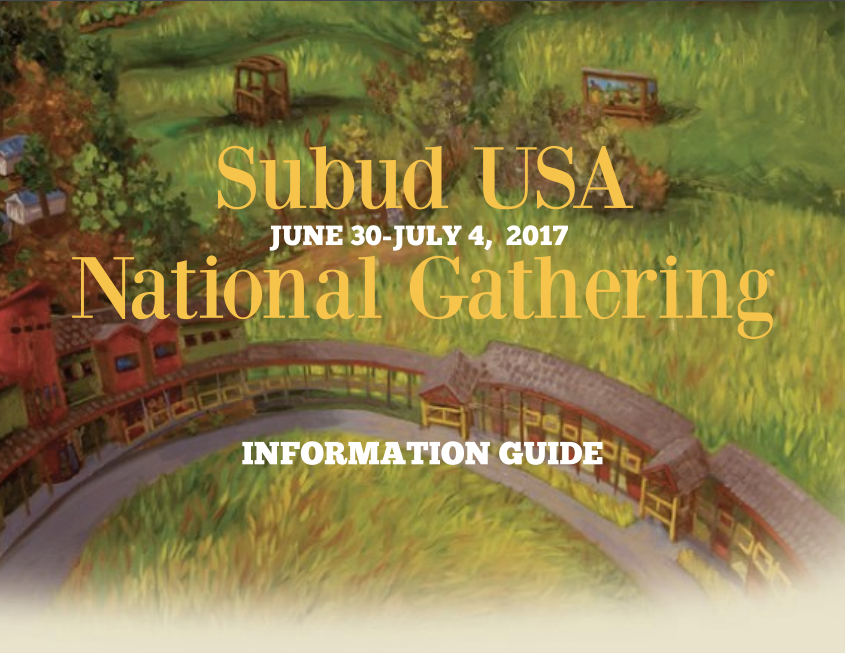 Subud National Gathering 2017