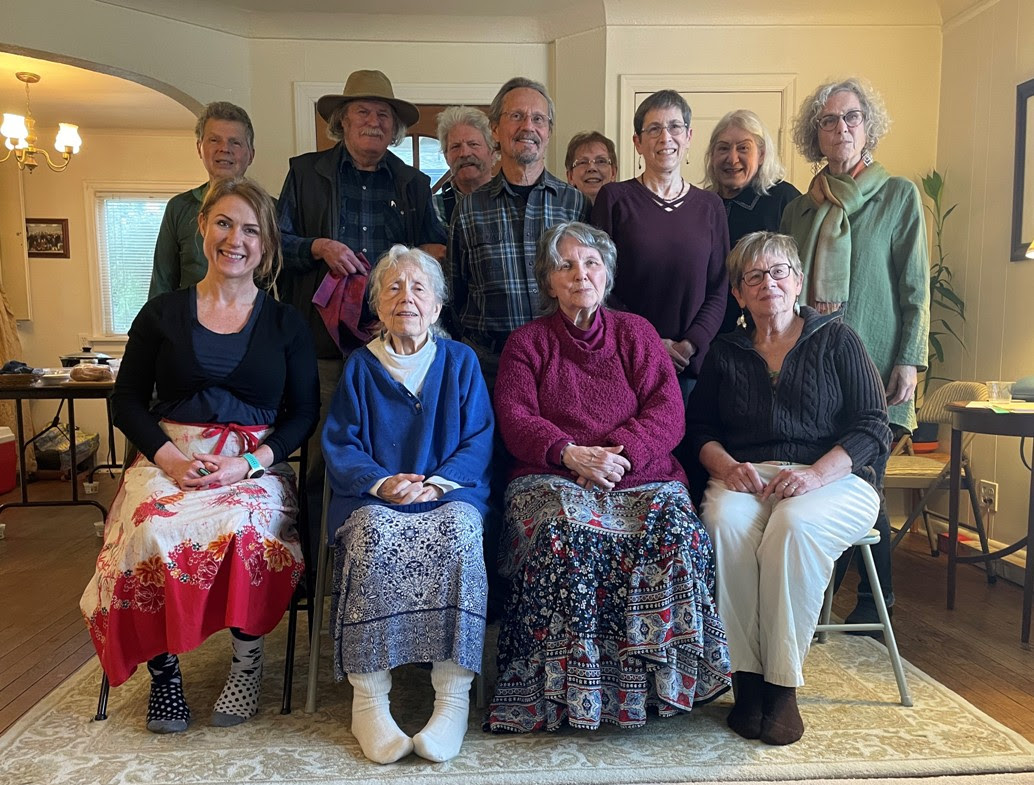 The regional dewan just visited the loving people of the Bellingham/ Skagit Valley group. The visit included both kedjiwaan and business work. The group decided to begin the process of selling the Subud house (intention is within a year), and planning other means for maintaining community with their sisters and brothers. We were touched by members' love, not to mention their hospitality and delicious food, and our brief visit included a Latihan and testing. The group is courageously acting to respond to the challenges faced by so many centers, of an aging and shrinking membership. The dewan will be at their side to support them during this emotional process, please support them yourselves, too.
Team Building:
The dewan (regional committee and regional helpers) also took the opportunity of that weekend to hold a too-brief retreat to develop our capacity, strength, and working relationships. We discussed the strengths and challenges of each of us, of the dewan, and of the region. The committee has come out of the weekend with renewed commitment to serve you.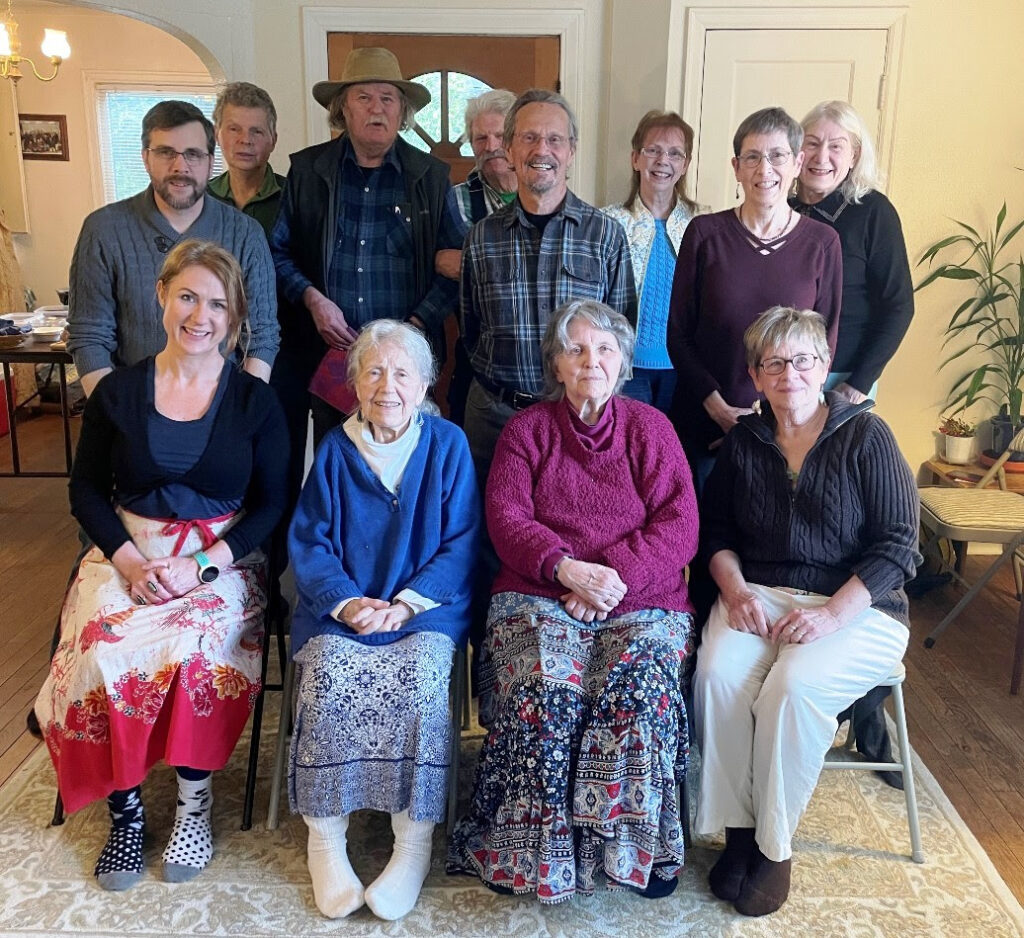 New Helper Development:
The dewan also provided funding and support for a young helper to attend last weekend's national helpers retreat in North Carolina. This is an example of our continued commitment to developing the engagement of Subud youth, please contact us if you have ideas or capacity to assist this effort.
Subud Social Zooms
The region has a Social Zoom on the 2nd Saturday and 4th Sunday of the month. Both begin at 12:30 Pacific Time. No agenda other than interacting. Stop by and say "Hi" to your sisters and brothers (whether you are in Alaska, Idaho, Montana, Oregon, or Washington)!
Link: https://us02web.zoom.us/j/89656933343?pwd=QmhWL2RHZW5uV0RsVGVQSDR4SWxpQT09
Phone in: (253) 215-8782
Meeting ID: 896 5693 3343    Passcode: 077111
Fall Kedjiwaan Event – at Menucha   (Save the Date!)
November 9th – 12th 2023  (Thursday 4:00 through Sunday 10:00)
This is likely to be the final year we are able to have the retreat at the Menucha Center (subsequent years likely will be at a different venue). Join your sisters and brothers for this legendary kedjiwaan retreat. This year should be even more accessible to you, including affordability and an option to pay in several installments. There will also be an Assistance Fund to help allow attendance.
Planning has already begun.  Several of you indicated willingness to help put this on, please contact Latham (Lstackms@gmail.com).
Special note from your Chair
Sisters and Brothers, in my observation the region and its centers are in an existential crisis that threatens sustainability. It is not a time to sit back.  Each of you need to act.  Please step up and help support your center (if you are part of one) and the region. If you can volunteer, contact your center chair or me (Lstack@gmail.com). We're going to be increasing the size of the Board, to provide more capacity for achieving our goals. We also need a treasurer, (Sherwin would love a replacement) and we need people to take on special projects such as planning the Fall kedjiwaan event.
If you can donate, even $5/month, please do.  The SPNW website now has an easy way to set up automatic donations: https://subudpnw.org/donate/. It's through SPNW's PayPal and is very secure, and you don't need a PayPal account.
Love, Latham
Subud PNW News – May 2023 Update