Silent Auction at  Menucha (pdf)
November 9 – 11, 2017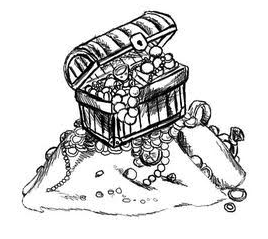 For the last few years, Subud Portland has sponsored Juliet's Balcony, a women's clothing exchange, at Menucha. This year, we are expanding our horizons to include the gents.  Instead of the clothing exchange, we are offering a Silent Auction on the balcony.  As always, this event will help us raise the seed money for next year's Portland Matching Fund for Susila Dharma USA.  We need both Romeos and Juliets to donate treasures for the auction.
Items donated must be in new or good condition. Please save your clothing items for another year!
If you are coming to Menucha, please bring your items with you.  If not, please coordinate with others who are coming. If you have questions, please contact Leana McClellan, leanamcc@gmail.com; 503-515-5191.
We need both Romeos and Juliets to donate treasures for the auction. Here are some ideas, but feel free to surprise us!
– Ceramics – Linens
– Gift baskets – A weekend at a getaway home
– Art glass, print or photos – Gift Cards          
– Antiques/vintage treasures – Coffee table books
– A kitchen appliance    – Hair cutting/styling
– Home-cooked dinner for two – Jewelry/accessories
– A professional massage – Musical instruments
– A class: writing, music, crafts, painting, accounting, tech, etc.
– Services: gardening, carpentry, interior design, painting, etc.
– Sports: badminton, bikes & equipment, croquet, etc.
Think about presentation ~ At Subud Portland's last silent auction, a bottle of good wine in a basket with a couple of glasses raised $50, and a basket with exotic salts and accoutrements raised $70.
Deepest thanks to All of Our Susila Dharma Supporters
Silent Auction at Menucha