Raynard von Hahn of Subud Vancouver has been relentless in organizing conference calls to aid Subud Centerprises and the latest one, on Wednesday, June 26, 2019, conducted via Zoom, had some incredible information regarding how to get more out of Centerprise efforts and how to best balance needs for Latihan and the material resources made available by Centerprises. Marston Gregory has given us these great edited notes from the conference call:
Zoom Webinar Notes
June 26, 2019
Attendees: Paul Edwards, Marston Gregory, Debbie Machado Santos, Paul Nelson, Hannah de Roo, Susannah Rosenthal, Ana Sofia Mazzini, Andrii Herzhyna, Mirabelle Viviana Scott, Sandra Cremeers, Henrietta Haines, Edgar Waniuk, Raynard von Hahn.
The meeting started with a quiet period.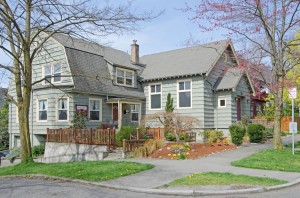 Paul Nelson gave an overview of the Seattle Airbnb rental business. It started in 2013. They have had the house since 1974 and the house is over 100 years old. The house needs a lot of maintenance. Their group has opened at least one person who found out about Subud as a result of staying at the house. They ask tenants to stay out of the house or in their bedroom during latihan times. The house attracts clients that are looking for a quiet place. They do not want drug users staying at the house, including marijuana users. The centerprise provides some income to four members including Paul. He tries to respond within minutes of getting an inquiry from a tenant or potential tenants.
Marston said that they like using Airbnb as a platform for short term rentals. Airbnb has $1 million insurance coverage. In summer time they have about 90% occupancy. Four bedrooms and two bathrooms. Each room is listed separately on Airbnb. The latihan spaces are separate from the bedrooms. You don't hear the latihan when you're outside of this area. The group's biggest latihan is on Sundays. Their listing makes it clear that visitors are joining (lodging in) spiritual community.
Paul Nelson said that it's really important how you write up the listing. Their Airbnb page says that "This is the spiritual home of Subud". They try to be very clear about this. In many ways the types of tenants they get are self-selecting. Some people comment that the house has a really nice energy. Here is what we state:
Thanks for choosing ROOM 3 of Spring Street Center at 1101 15th, or the corner of 15th & Spring, Seattle 98122. Please use the Airbnb app for a quick reply.

GETTING IN: We use a front door code for a guest's first entry into the house: xxxx. Room key and house key are on a key ring in your door lock. Please leave it there when you check out. Check with me 24-48 hours before your arrival to make sure the door code has not changed.

Lock the front door of the house coming and going, please.

We are not a hotel and keep rates low by asking guests to be responsible. We are a drug-free, smoke-free house and that includes marijuana and cigarettes. Please don't eat in the room.

IN CASE YOU NEED SOMETHING: and you can't reach me, try Debbie Machado-Santos (240) 353.7678. If Debbie is not available, Marston Gregory at: (425) 260.0456 – cell. MY bedtime is generally 9pm. If you plan on arriving later, please do read carefully.

No early check-in, but you're welcome at our house anytime and may leave your bags in our first floor closet, just past the stairs, coming and going from your stay. Your room will be ready no later than 4pm.

If you have questions about parking, getting to our house from SeaTac or King Street Station, or anything else, please read

http://springstreetcenter.com/faq/

If you need dining and touring tips, just ask. I have lived in Seattle over 30 years and am active in the local literary community.

In consideration of other guests, please check with us before bringing other people to the house for socializing.

Spring Street Center is also the Seattle Subud House. More information on our spiritual community is available in a pamphlet at our house. Do respect our worship services at 11am Sundays by staying in your room or being out of the house. I would be happy to talk to you about Subud if you have any interest.

Sincerely, Paul Nelson, Rental Agent
Paul Edwards said that there are other short-term rental sites like VRBO and Booking.com, Homeaway, Expedia and other sites. He and his wife Deanna use about 10 different sources for getting tenants. Airbnb is probably the most innovative. With VRBO they get paid up front, but with Airbnb they only get paid after the tenant leaves. Paul and Deanna always take a 50% deposit up front and get paid the balance two months before the rental starts. Depending on their cancellation policy they may or not refund cancellations. Airbnb, however, is more customer oriented. Booking.com is the behemoth of the world. They have high commissions. The bigger companies that used to only do hotels are now doing short-term rentals. The best situation is if you can do direct bookings (and not pay a commission). Facebook is also huge for this. Commissions vary tremendously. Many of these sites have instant bookings If you start using multiple sources you should get third party channel manager software to sync all the bookings. Paul uses Beds24.com. This company is based in Berlin. Paul does not use the recommended rates algorithms provided by Airbnb, as he thinks they are too low. Homeaway also provides suggested rates. Paul says that if he used Airbnb's rates he'd be making half as much money. Airbnb charges a commission to both the guest and the host. Paul has 85% occupancy year-round.
Marston presented the Seattle center. In addition to the room charge, they also collect a $30 cleaning fee. The kitchen is shared. Their house rules require the kitchen to be shared. Visitors don't always clean up properly after themselves. Access to a kitchen is a huge plus for booking clients but few guest leave it as clean so we do a lot of cleanup in that area. Many Airbnb do not allow guests into their kitchen.
Ana Sofia said that their Subud house in Lima just started with Airbnb last week. They received a grant from MSF to renovate their building. They have separated one side of the house, which has its own door. The space has two beds, a table, kitchen and a bathroom. Their initial rate is very cheap. Airbnb suggested a very low price per night. Several on the call felt they need to review their rate seems very low. However, in that location it might be reasonable.
Paul recommends looking at comparable places that are listed on Airbnb, VRBO, Bookings.com, etc. and look at their prices. Homeaway has wonderful software that will show you a chart showing comparable prices.
Ana Sofia said that they received their first guest on June 22nd (Bapak's birthday), which they see as a good sign. They realize that the low price may not be enough to cover cleaning, hand-over of keys, and meeting with guests. Ana Sofia is pretty much the sole person managing the Airbnb business. They want to expand their business to provide car parking. The water utility company has decided that their building is now a commercial operation and have raised the rates 5x.
Paul Edwards presented his Airbnb house. They put notices throughout the house to tell people how to use the place. For example, do not use washing up liquid in the dishwasher since it clogs it. Good signage throughout is important.
Paul presented his Eagle's Nest house in North Vancouver and the Rectory in Wales.
He then showed a screenshot of the Beds24 calendar. It's been a huge help in keeping track of bookings. Beds24 provides financials, cleaner reports. It's a full-blown property management software. Paul also showed a widget showing the bookings for the Eagle's nest property.
Marston covered some of the key considerations of running a short-term rental business as well as Seattle's revenues and expenses for 2018 from Airbnb.
Susannah mentioned some of the issues she's had with running her own Airbnb.
Paul Nelson thinks it would be a good idea to promote Airbnb businesses around the world that are run by Subud members so other members can stay there.
Susannah said that if a person or a group has land, then a tiny home could be parked there and rented out. The company will split the rental income.
Raynard thanked everyone for attending and advised the group that the presentation for today's meeting has been uploaded to the SubudSpaces.Slack.com website in the #general channel.
Zoom Webinar on Centerprises