From Oswald Norton:
Dear Brothers and Sisters,
I just received my monthly newsletter from Menucha.  They're trying to hang on and are in financial need.
Here's some more information, should you wish to support their efforts to stay afloat: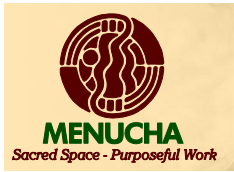 Until now, we've managed the closure with quick decisions, financial support from a payroll loan, and spending down reserves. Today we find ourselves at a critical moment in Menucha's history. Today, we are calling in all of the love that exists for Menucha out in the world. From those who have been enriched by their time at Menucha. Those who have experienced a moment of clarity and connection that bettered their life. Those who need Menucha to remain a constant in this world. The Revive and Restore Menucha campaign represents a bold effort to sustain Menucha through these challenging times. Our goal is $375,000 to cover fixed costs and retain our core staff.
For more details on this effort, please click this link and read their newsletter.