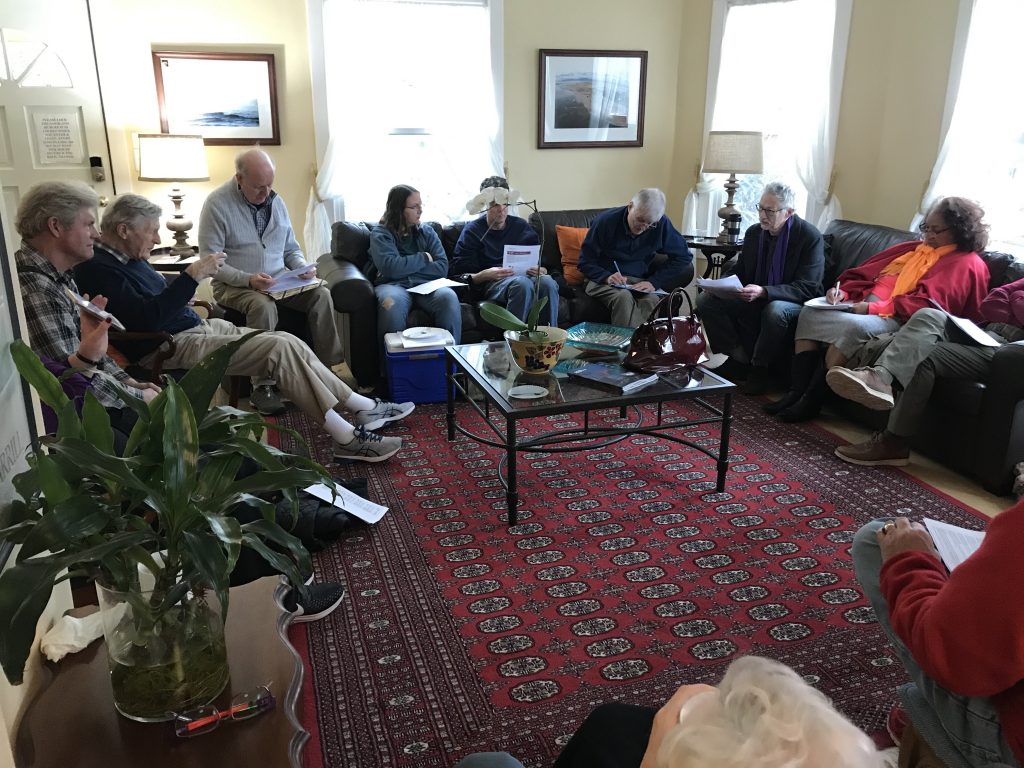 Subud Greater Seattle gathered Sunday, January 27, 2019, for their annual meeting and elected officers to run the group for the next 2 years. A meeting, complete with light snacks of cracker, Humboldt Fog cheese, bean dip and other edibles sustained the group in approving a 2019 annual budget giving thanks to long-time office holders like Treasurer Sherwin O'Bar and then gathered in the Chapel to nominate and test candidates for office.
Before it was over, the group elected Jim O'Halloran to a full two year term, with only one person voting against that motion: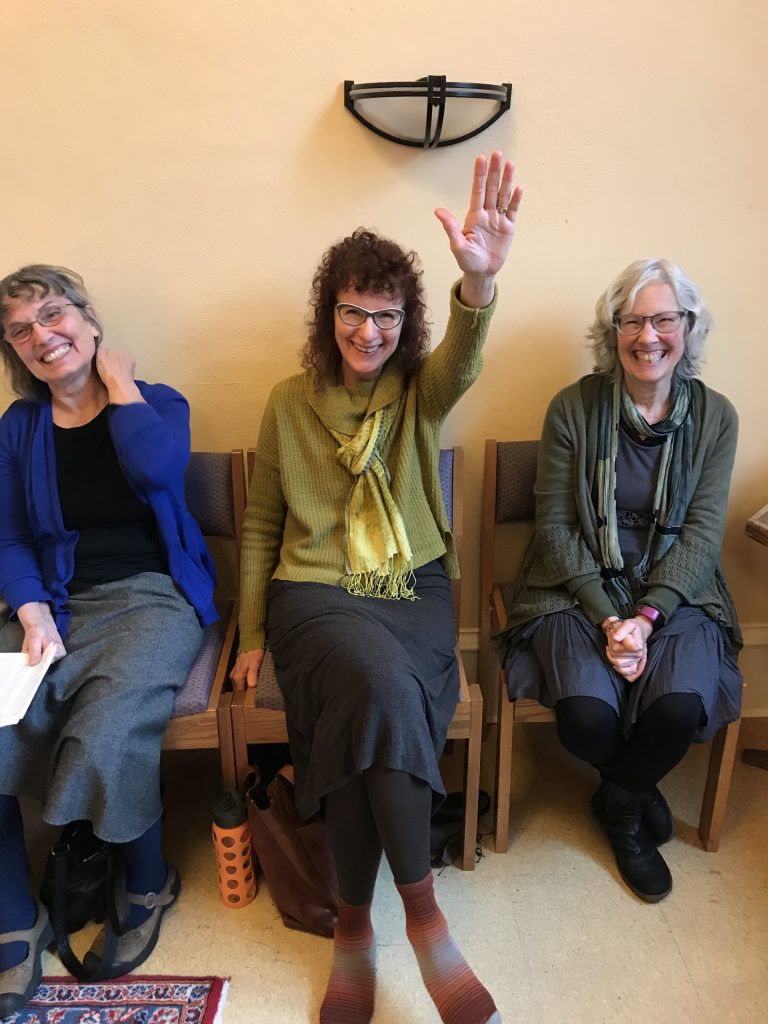 Although that vote by Local Helper Lucinda O'Halloran may have been taken in jest, as the smiles of Insiah Caspers (left) and Bhakti Watts (right) might attest.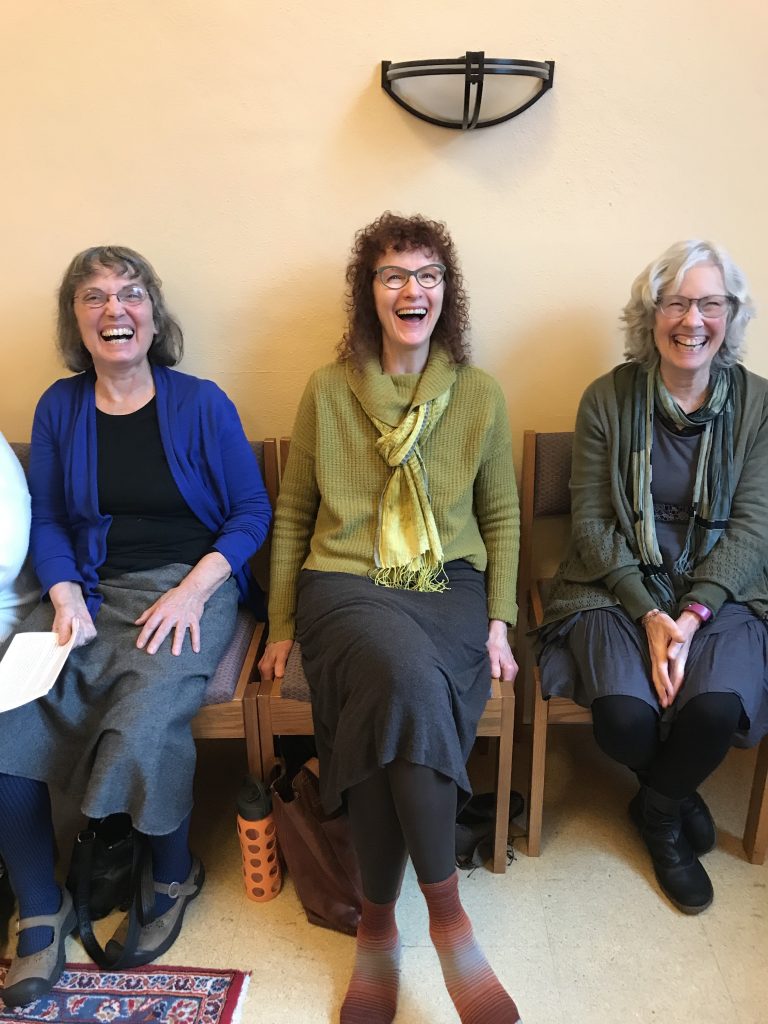 Jim will be joined by former Subud Portland Chair Bhakti Watts as Vice-Chair, Ramon as Secretary and Oswald Norton as Treasurer. Ramon plans to set up a monthly donation signup designed to garner more contributions to the group to offset things like yet another plumbing problem caused by a locust tree that was removed, except for nasty roots penetrating the 100+ year old Subud House at 15th & Spring. Oswald would have been to the left in this photo, next to Ramon. Bhakti Watts and Jim O'Halloran are also pictured.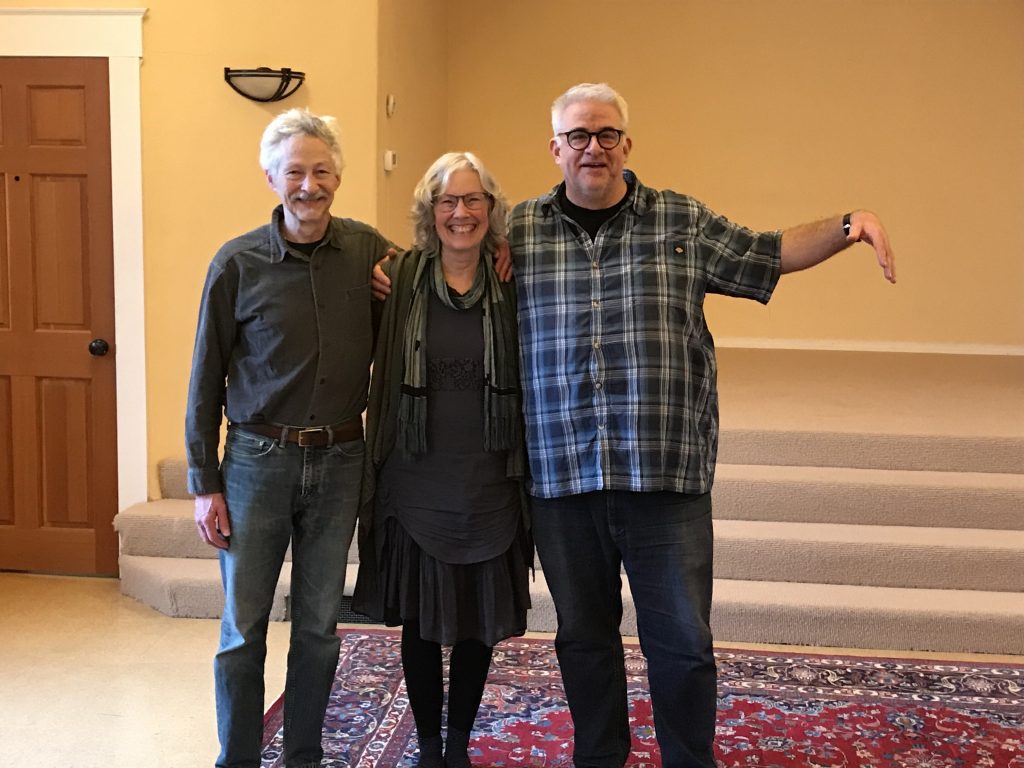 Plans to terminate the remnants of the locust tree BY ANY MEANS NECESSARY were discussed at the meeting, as was the ongoing Centerprise that will have new rental clients this year, including music classes that will require the move of the house piano from the basement (Men's Latihan Hall) to the Chapel.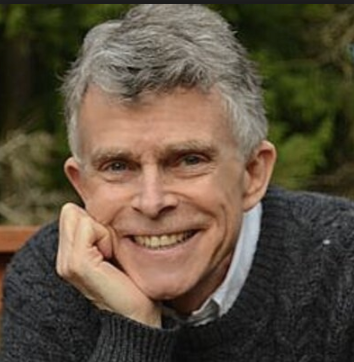 Subud Greater Seattle's New Dewan