Dear Brothers and Sisters,
One of the gifts our region has been able to offer members throughout the United States and Canada has been our annual gathering at the Menucha Conference Center.  It's a kedjiwaan event, a social event, and a cultural event, all happening in a beautiful environment near the Columbia River.  Until we had to call it off in 2020, we met there for 31 years.  If you've been there, you know it's an opportunity to explore and experience.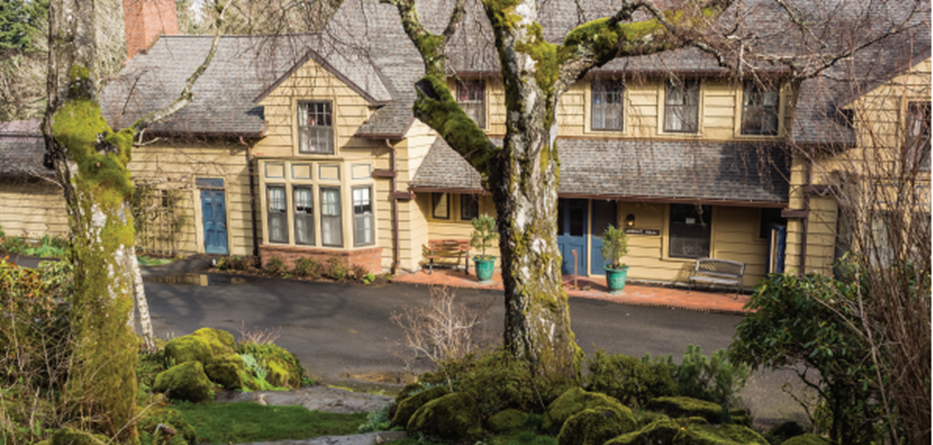 We've missed being able to gather at Menucha for the past two years.  Good news!  This year we can meet there again, November 10-13.
Before that, we'll choose a new Regional Chair and Vice-Chair on May 15 in Portland.  The Regional Committee plays an active role in planning and organizing the gathering.  With an active committee we'll be able to continue gathering there into the future.
How does this annual event happen? 
It's the work of many, coordinated and administered by our Regional Committee.  Each year, the Committee makes a commitment to Menucha to rent enough space for those attending to sleep, eat and meet together.
Registration prices are arrived at by our Regional Treasurer. They cover accommodation and meeting spaces, food, and an additional percentage to cover other essential costs.
After a short reservation period, the committee finalizes attendee numbers based on actual registration.
Event Organization 
Our Regional Helpers create the content for our event including the opening and the schedule for latihans and testing. But, the Committee coordinates a lot of work behind the scenes, including:
Staffing: Registrar at Menucha, Event Coordinator, Gift Shop Manager
Meal calculations, including special meals
Equipment needed for each meeting space
Bedding rental for members sleeping in The Barn
Can we have a Regional Kedjiwaan Event without a committee? 
No! If we want this event to continue, we must have a functioning committee.  That's why we'd like every member to consider testing to be the Regional Chair or Vice-Chair, or to serve on the Committee in another capacity (Treasurer, Secretary, etc).
[Next week] How we keep our charitable nonprofit healthy through the work of our Regional Committee and Board.
Future Kedjiwaan Gatherings at Menucha depend on an active Regional Committee